Send Request ​
By this you can send Request to Server and the response that comes can be saved in Excel Sheet.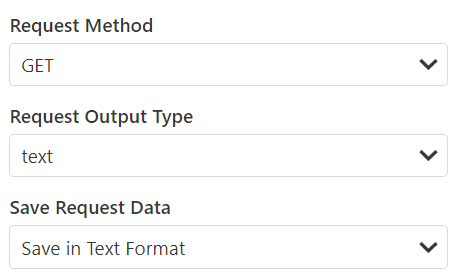 Field Options ​
Request URL ​
Enter the request url in the field Default value option.

Request Method ​
Select request method type in this option.
Request Output Type ​
In which type the output of the request comes, select this option.
Save Request Data ​
Save in Text Format
Save in Scraper Data